Laura Szeto
Year 2, 3,& 11th DP Visual Fine Arts Teacher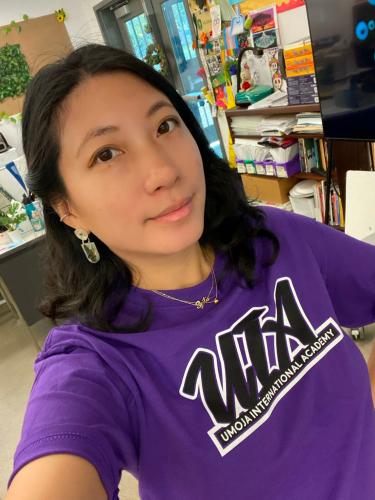 I'm Ms.Szeto! This is going to be my 10th year at Kit Carson/Umoja International Academy! I love working with the staff! The school is basically my second home. I graduated from CSUS with a Liberal Studies degree and art was my concentration as undergrad. I also got my teaching credential from there as well. (Stingers up!) I am the advisor for Anime and Drama club. I love empowering students to do better for themselves. I always tell them this, "The next generation needs to be better than the last."
In my spare time, I love going to coffee and boba (milk tea) shops, and trying out new restaurants. Yes, I am a foodie! I love all different types of food. I love fashion and definitely love shopping. Art is one of my main hobbies. I am a mixed media artist. I work with resin as the main medium. I also have my own side art shop called Szeto's Artistry where I make delicate jewelry and cute accessories. I love watching Anime, reading manga, playing videos games (PS4 & OLED Switch), and much more. The list of interests goes on.
I'm looking forward to this 2023-24 school year! It's going to be awesome!